Rekord 41 - a flexible multi-layer covering with a transparent wear layer. Available in sheets. Protected with polyurethane PUR. Resistant to microorganisms. Suitable for use in the rooms where people are present permanently in high-traffic residential buildings, in high-traffic public buildings and in medium-traffic light-industry plants.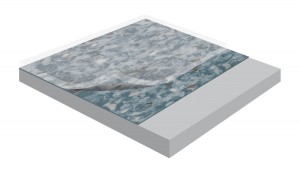 1.   Thickness of wear layer 0,6 mm
2.   Layer printed  0,1 mm
3.   Bottom layer 1,3 mm
Total thickness:  2,0 mm

 Product Specifications. Download here.